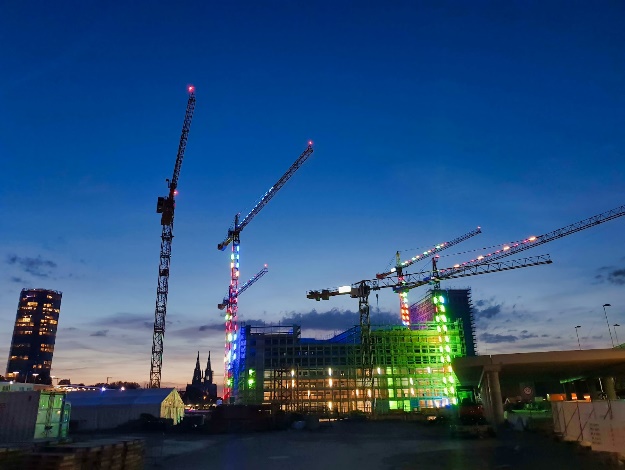 As construction managers enter the new year, it's more important than ever that they understand the changing landscape of our industry in order to keep their construction business moving forward.
The truth is, 2021 will bring with it a whole new set of challenges. Competitors have found innovative ways to gain an advantage, and with sales being at the heart of the construction business, it's very important for your organization to find its own methods to gaining market share or risk behind left behind.  
Using these five strategies can help:
How To Get More Construction Clients
1. Reevaluate How You Bid
There isn't much worse than spending time and money bidding on a project with it never coming to fruition. These days, the competition is too stiff to go after every potential contract. 2021 will only bring more specialization as companies continue to carve out their own niches. Don't waste resources bidding on projects you don't have a high chance of being chosen for. Instead, focus your efforts on only the most attainable bids.
Related article: 5 Ways to Save Money on Your Next Construction Project
2. Set Your Team Apart
Another sure-fire way to gain a competitive advantage is to apply for business awards. During the bidding process, it's often the company with the best reputation which wins the project. Imagine regularly applying for - and winning - accolades, which highlight your team's expertise. These can be anything from small local awards to nationwide accreditations. Once obtained, don't forget to send out press releases and include them on your website. Public image will make a major impact on your business in 2021.
Related article: How Effective Document Creation and Management Can Help Your Company
3. Advertise
Another important component of doing business in the new year will be your advertising budget. Sometimes the best way to get a new project is to have the client seek you out. Make sure to do your research on the industry keywords which most relate to your services and put together an advertising strategy that capitalizes on them. Using Google ads will help you find users with intent, and augmenting that with regular blog writing, SEO, and social media will only bolster your overall reputation. Make it as easy as possible for potential clients to find you.
4. Emphasize Customer Service
Whether it be over the phone, via your website, or through social media, there should always be a clear path for someone to reach a member of your team. With so much competition out there, emphasizing customer service will do wonders for your business. Being available means that you are utilizing every possible communication channel to take leads. You never know where a quick Facebook chat or phone call will take you these days. Having a fast response time will be the key to bringing all of this together.
Related article: How To Find The Right Construction Technology
5. Speed Up The Construction Admin Process
There's not much that's lower on the totem pole than doing admin work. Unfortunately, it's a necessary part of the job that can hinder your team with hundreds of hours of paperwork. This new year, work smarter by taking advantage of a construction management program like Gadzoom.Speed up the admin process and never make mistakes on your construction documents again by using our proprietary software to create outstanding administrative construction plans and Activity Hazard Analysis quickly and easily, so you can focus on what you do best!
Additionally, Gadzoom helps your team successfully navigate the COVID-19 maze of information choose our Exposure Prevention Plan or COVID-19 Activity Hazard Analysis or add both to your construction document sets. Gadzoom allows you create these documents quickly and easily, helping your team to complete and submit these plans immediately for an on-time start.
Related article: How Construction Technology Can Improve Communication
---
About Gadzoom
Gadzoom enables you to generate important documents in minutes, giving you the freedom to run and manage your business without all the headaches that come with administrative responsibilities. Our company was born to make construction document management as streamlined as possible. Create a variety of government compliant safety and administrative documents at the touch of a button. If you're interested in learning more, visit our site today.